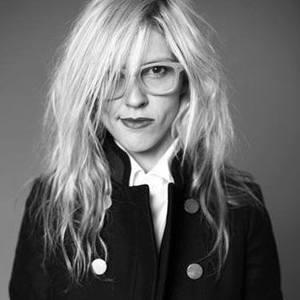 justyna werbel
Justyna Werbel works both as an active visual artist and curator. She received her BDes in Industrial Design and is currently perusing her masters in the IAMD program at OCADU. Werbel's masters thesis explores sonic awareness by interpreting composed audio recordings of soundscapes into large and small scale drawings. She has been the recipient of numerous grants, including support from the Adama Mickiewicz Institute, the Polish Institute in New Delhi, the Polish Institute in Tel Aviv as well as the outstanding scholastic achievement grant from the Polonia Centre in Canada.
---
Describe your home in 3 words
always in transit
Favourite artist(s) right now
Hanna Darboven
Favourite medium
Graphite
Everyone should know about
photosynthesis
Only thing you need when you leave the house
key
In a previous life I was (a) ...
ant
Upcoming Exhibitions
2019-08-15
Ignite Gallery, Toronto
Sonic Masses in Motion
Select Past Exhibitions
2018
Toronto, Ada Slaight Gallery
Wandering Ground: Finding Paths
2018
Toronto, OCAD Gallery
Anniversary Exhibit
2017
Toronto, Graduate Gallry
Course Credit
2016
Shankar Doll Museum, New Dehli
Common Room
2016
Toronto, Graduate Gallery
1.
2015
Kostrzyn, Poland
KNK 5 - KCK Kostrzyńskie Centrum Kultury. Gallery Dacco
2014
Monopolis Lodz, Poland
GHETTO XXI
2013
Jerusalem, Israel
MusraraMix Festival 13
2013
Czech Republic, Pilsen
CONTAINERS
Accolades
2016
Ontario College of Art and Design
Master Entrence Scholarship
2016
Polonia Centre, Canada
Outstanding Scholastic Achievement
2016
Adam Mickiewicz Institute Asia Project
Grant
Press
2017
OCADU/Global Experience Project

Residencies
2017
Szczecin Poland
2 month residency at the INKUBATOR KULTURY
2015
Kostrzynski Centrum Kultury
KNK 5 residency
Education
2007
OCADU
Industrial Design
2016
OCADU
Integrated Media Arts and Design